Get to Know Our Merchants - Raley's at the Parkway 25025 Blue Ravine Rd
---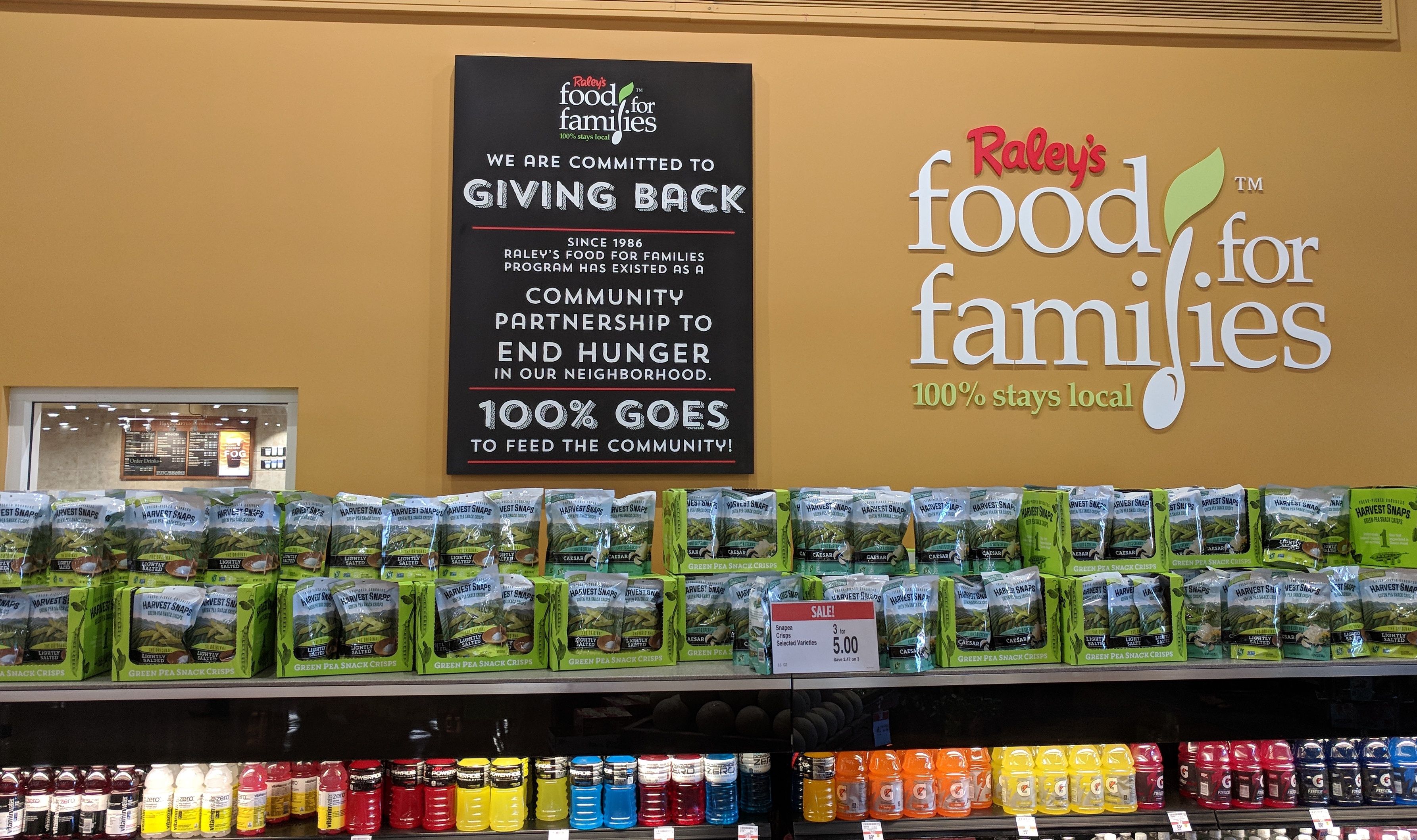 The Parkway Raley's store is anchor of the Folsom Parkway Center so it's fitting that our first Merchant Spotlight article highlights their community involvement.
This is the first of many to help you get to know our merchants large and small. We hope you'll visit with our merchants to get to know them firsthand.
We connected with Kevin Buffalino and Chelsea Minor to learn more about how Raley's is involved in the communities they serve in general as well as the Raley's at 25025 Blue Ravine Rd in particular.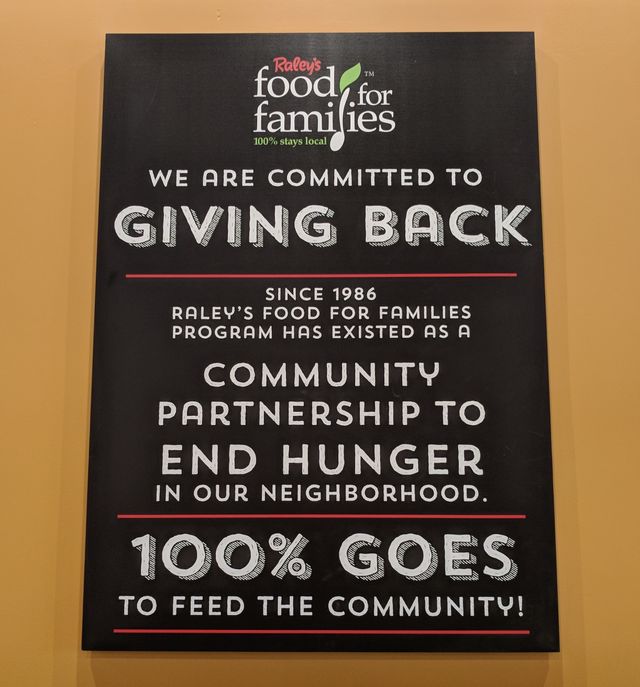 What is the role of Raley's in the community?
For Raley's, community giving is one of the most important things we do. We believe that much of our company's success can be attributed to the strong ties we have in our communities.
Raley's contributes millions of dollars annually to our local communities through several programs, including Raley's Purposeful Giving, Raley's Extra Credit, Raley's Food For Families and in kind donations at the store level. Additional information about these contributions can be found at www.raleys.com/give.
What's something you wish people knew about Raley's in general or this store in particular?
Raley's has a non-profit, Food For Families, which strives to end hunger locally in the communities we serve. We accept donations from the check stand, online, on Facebook and even through mobile messaging, and 100% of that goes directly to a food bank in the community where it was donated.
We also have an annual Food For Families holiday program, and last year it generated over two million pounds of food for local families in need.
Since 1986, Raley's Food For Families has raised more than $34 million and donated over 37.5 million pounds of fresh food to our partners to feed the hungry in our communities. We have also provided over 31 million meals to the men, women and children fighting hunger in our neighborhoods.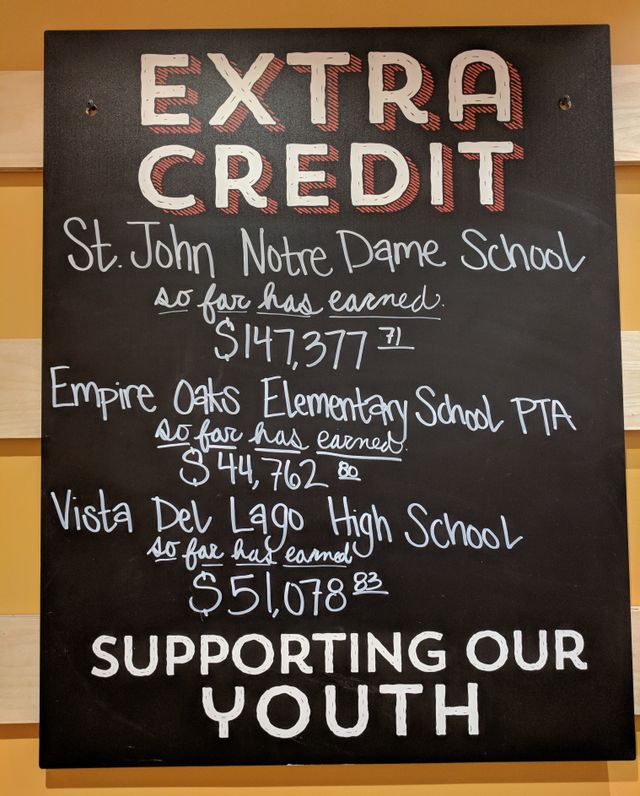 What drives your community involvement?
We believe that giving back to our community is one of the most important things that we do, but we certainly do not do it for the recognition.
We do it because it is the right thing to do and because our team members and customers living in the communities we impact are like family.
Are there any specific local nonprofits, community organizations or causes you support here?
We awarded the Folsom Cordova Unified School District with a $10,000 Raley's Extra Credit wellness grant for their culinary arts department.
We also participated in Folsom Community Service Day, where we worked to "stuff the bus" with non-perishable food items for the Twin Lakes Food Bank, and supported the Race to Keep Hearts Beating Texas Hold'Em Poker Tournament and Benefit Dinner.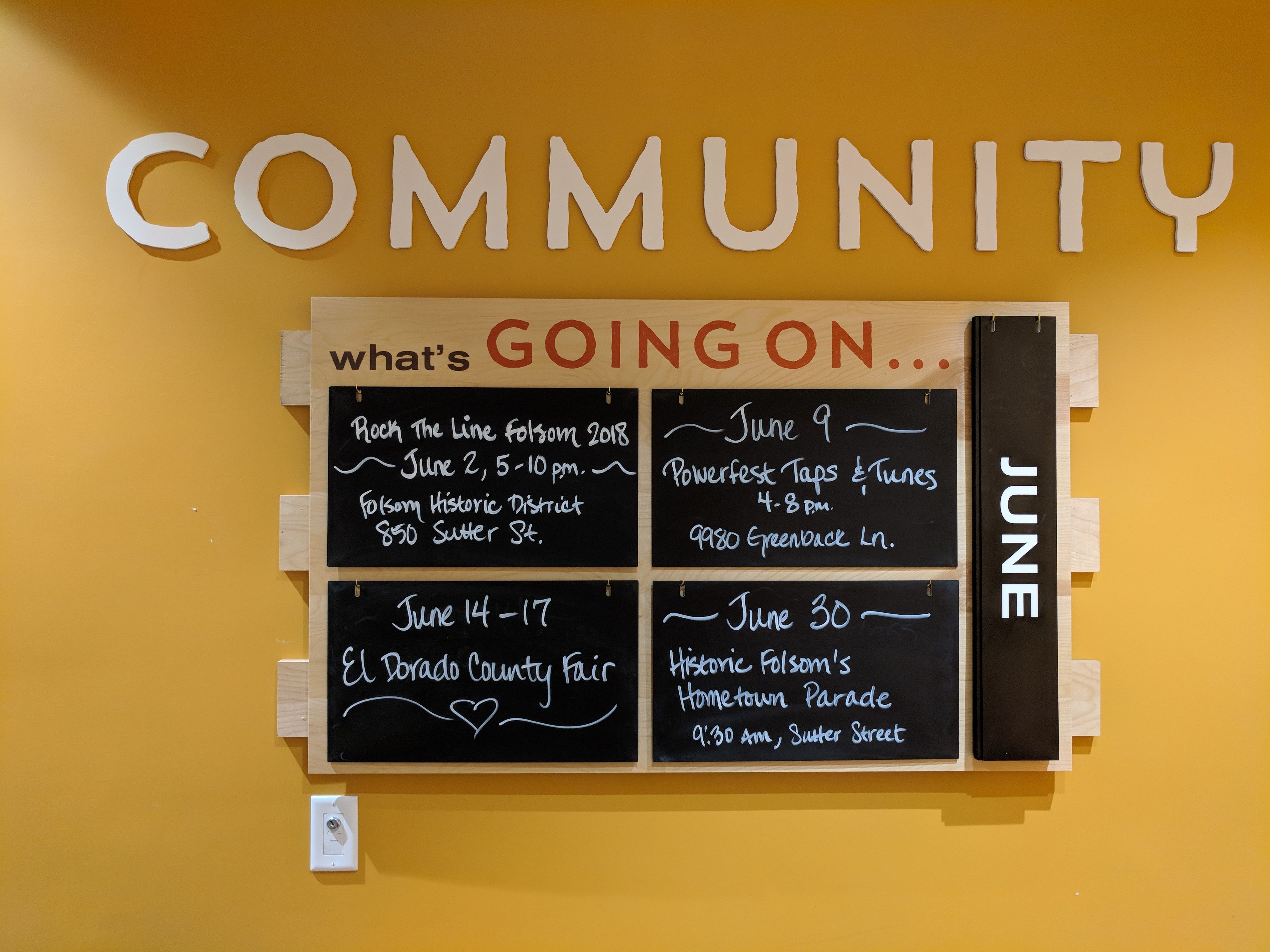 Do you have any upcoming events, specials or new products/services that people should know about?
If customers have not already tried shopping online with our Raley's Personal Shoppers, they should!
When customers place an order for pick-up or delivery, their order is hand-picked by a specially-trained Personal Shopper. They can even leave notes for their personal shopper on specific items so that every item in their cart is delivered just how they like it.
Are there any trends you're seeing in terms of changes to the grocery experience?
Yes, customer demands are definitely changing. They now prioritize speed, ease and convenience, so Raley's online shopping has become a fan favorite for our customers.
They can either click and collect at the store without even getting out of their car or have their entire order delivered directly to their home or office. 
In addition, our customers want to know where their food comes from and how it is made, so we aim to be as transparent as possible.
Part of that transparency is eliminating label confusion, so we have made it easy for our customers to select products that meet their needs with our Raley's Shelf Guide program, which places helpful icons on the shelves (and online) to assist them in quickly selecting the best items for them.
---