A Brunch Lovers Review of The Mimosa House at 25075 Blue Ravine Road
---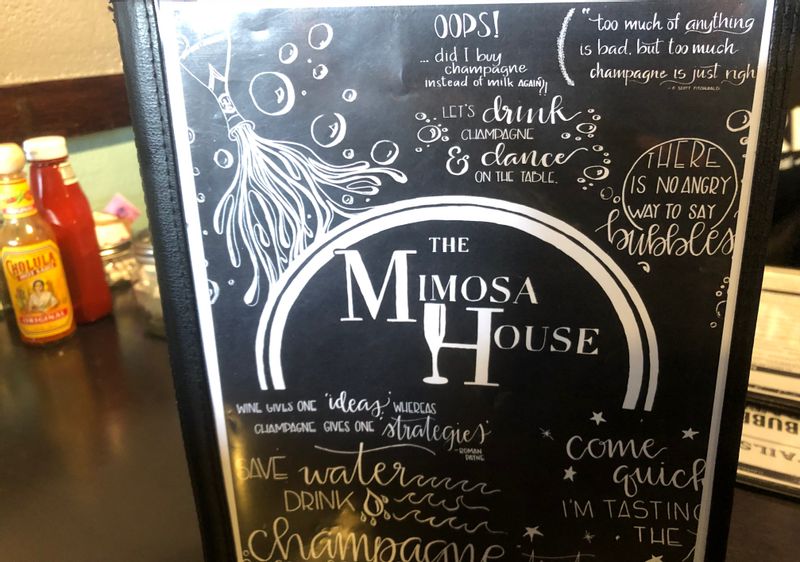 We're pleased to include The Mimosa House in our Food & Drink Series.
We're visiting all of the delicious eateries in the Raley's at the Parkway Center and sharing our culinary adventures with you so you can then try them out for yourself. We encourage you to share these reviews and then get to eating!
Locable's Emma Eldridge paid a visit to The Mimosa House at 25075 Blue Ravine Rd. in Folsom this last weekend.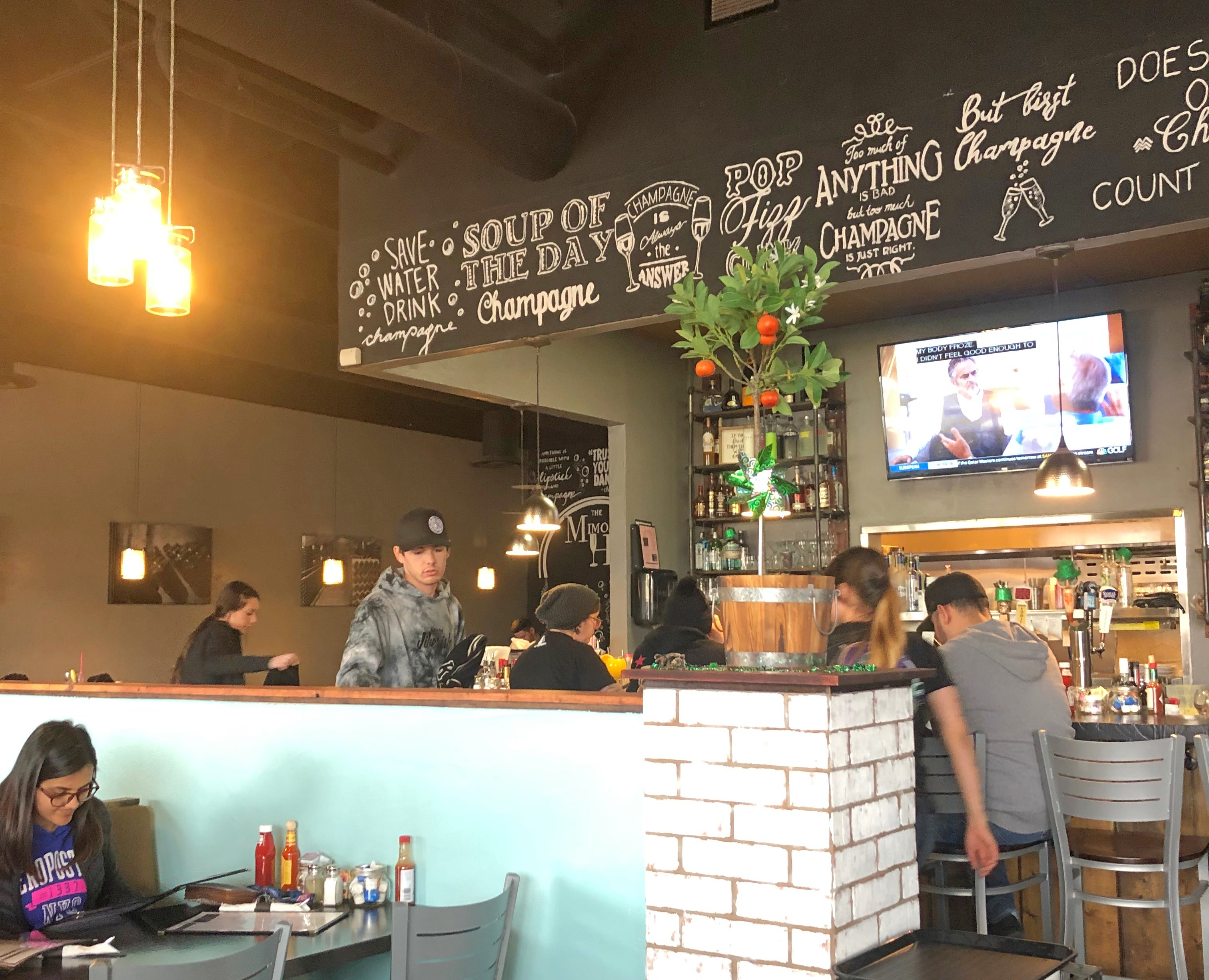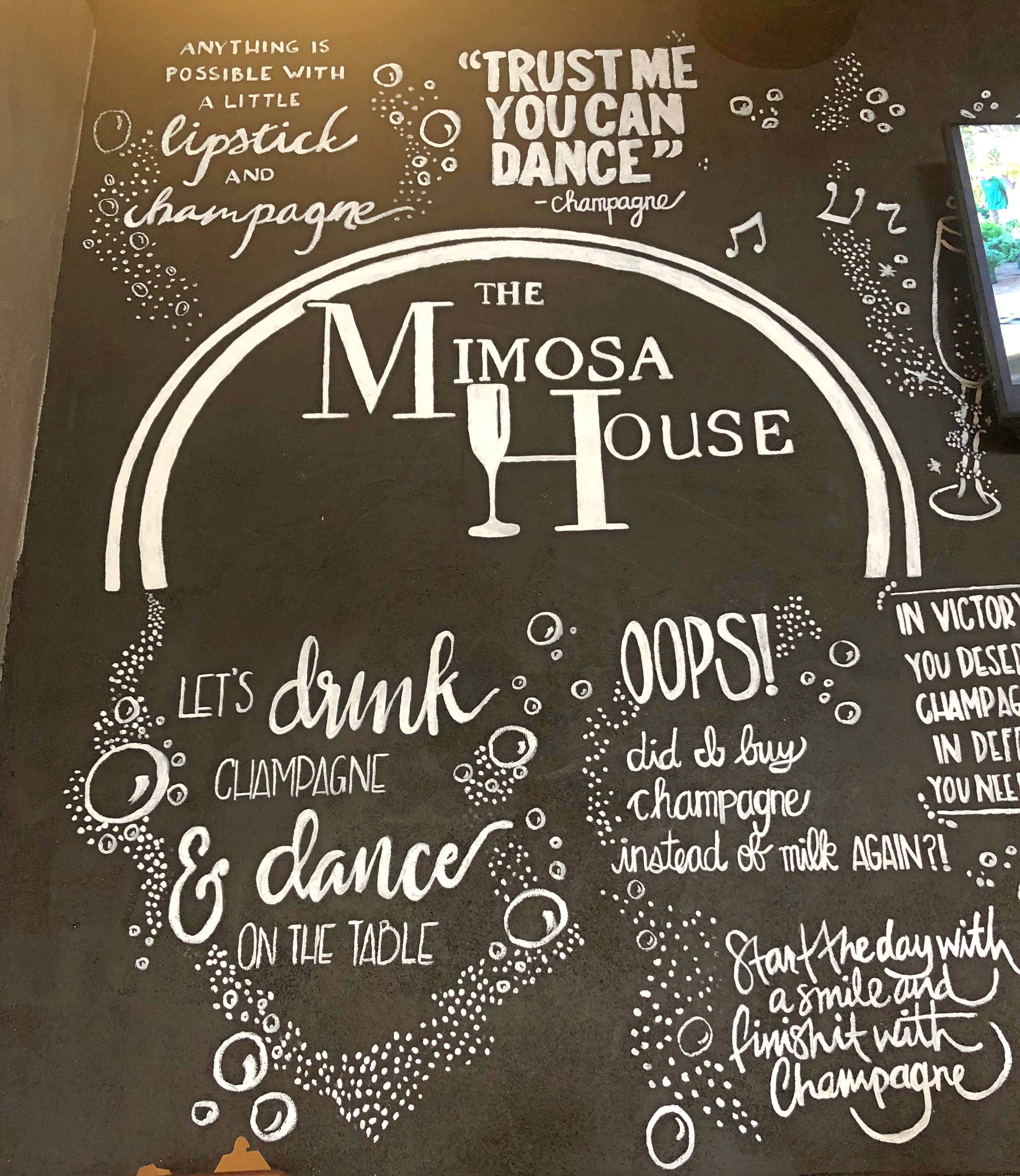 What better time to brunch than on the weekend, am I right?
I can think of no better way to spend a Saturday morning and ring in the weekend than with a delicious plate of breakfasty goodness.
While the restaurant was a buzz with fellow brunchers, there was virtually no wait time and we were seated quickly (huzzah!).
...this was especially appreciated as we were very hungry.
Mocha and Hot Chocolate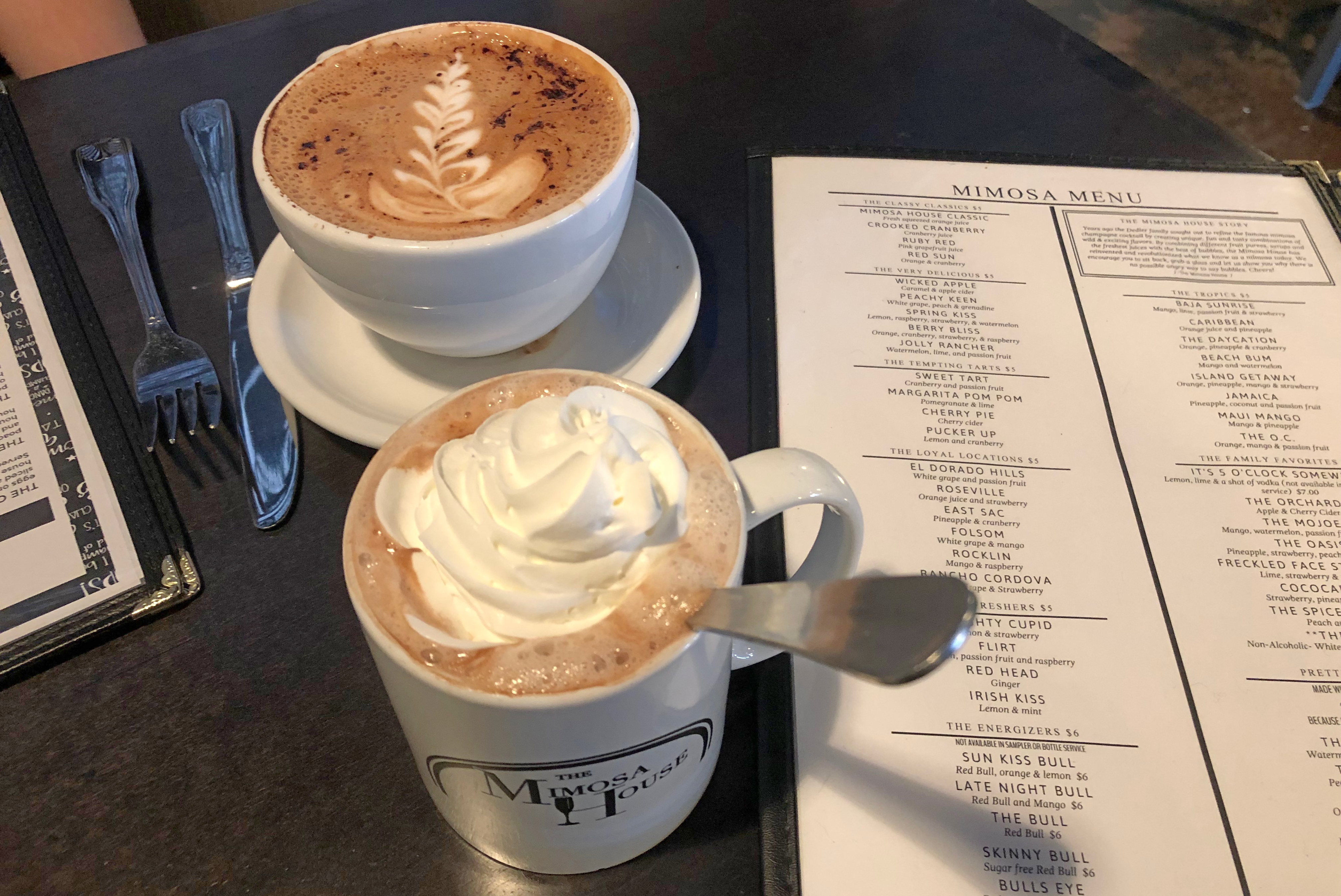 On my first visit to The Mimosa House, my sister and I sampled two mimosas. I can't recall the first one, but I remember the Maui Mango and it was divine.
But on this visit, I was with my 18 year old brother, so we stuck with coffee and cocoa.
The hot cocoa was so-so, but the mocha was rich, creamy, and chocolaty - just as a mocha should be.
The Crab Benedict and Hash Browns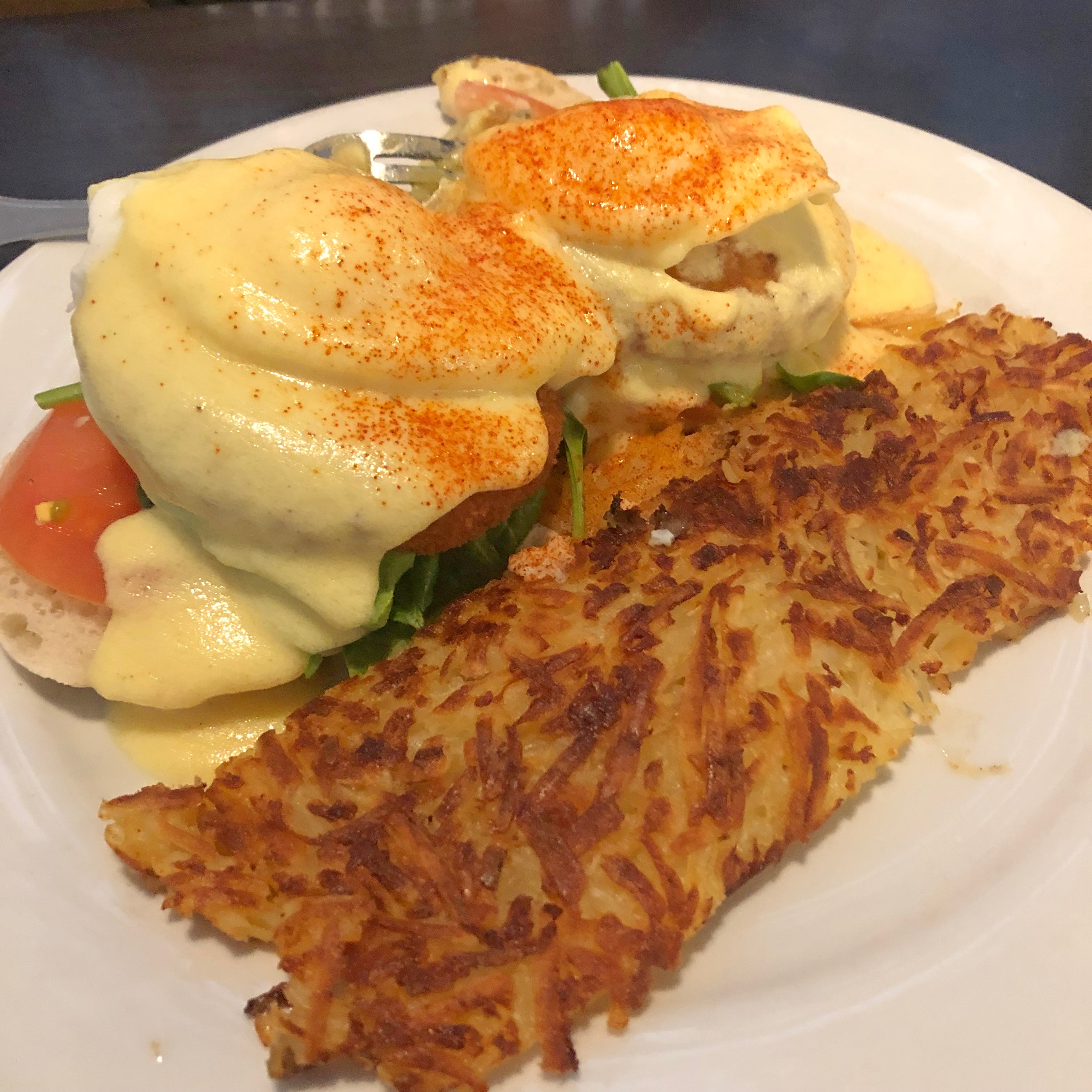 We shared two dishes and this one was by far my favorite. My mouth is watering just looking at the photo again!
This dish is comprised of "two poached eggs on a bed of crab cakes, spinach, tomato, sliced avocado and a toasted English muffin with house spread. Topped with house hollandaise" and served with hash browns or house potatoes (we obviously chose the hash browns).
Each item by itself was delicious but together it was absolutely heavenly. I will definitely be getting this dish again (and the price of $13.95 was very reasonable, especially considering the crab cakes).
For those of you who like a little spice (like me), this dish is made even better with a few drops of hot sauce.
Banana Pecan Waffle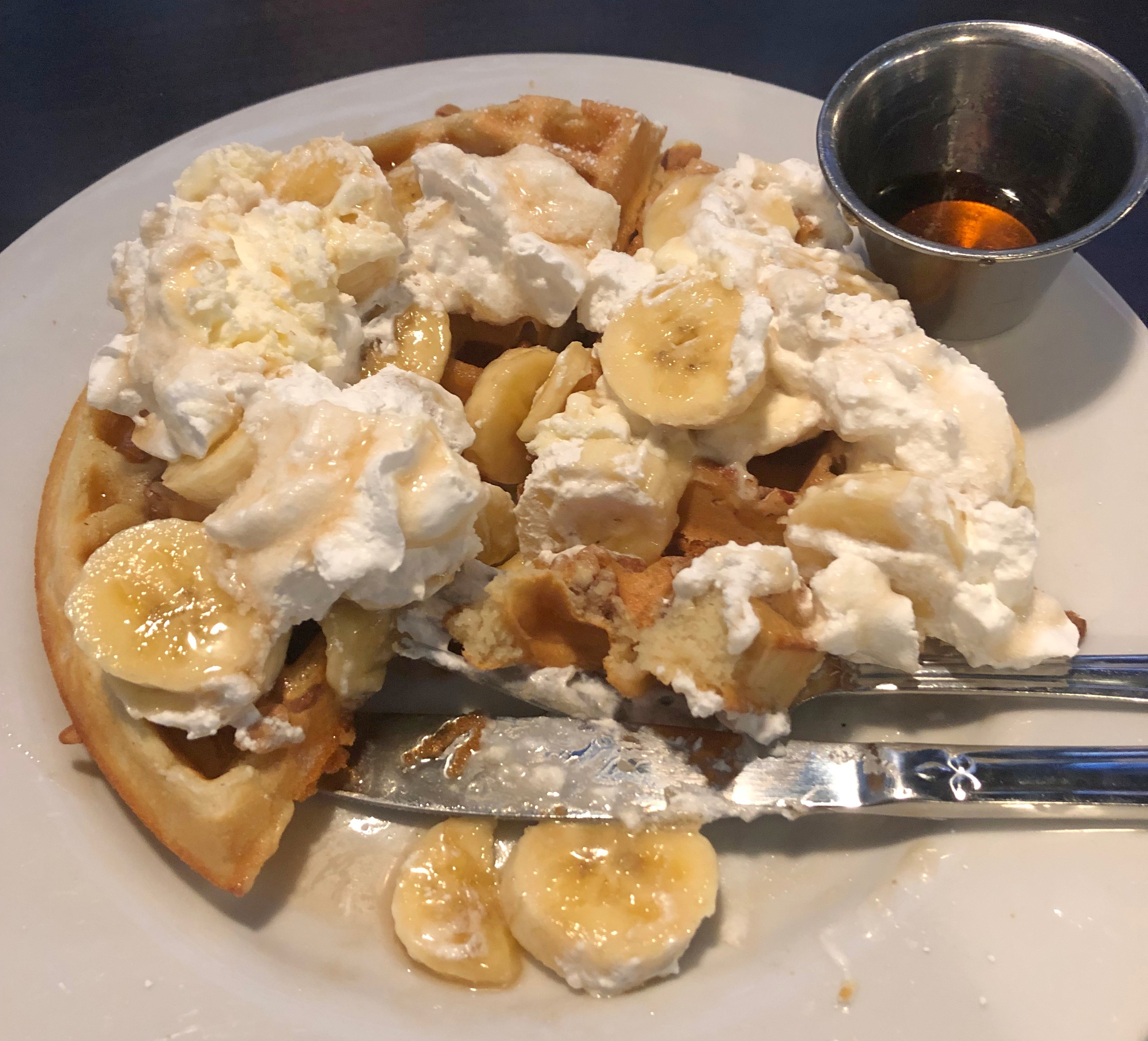 As you can tell, I dug in before remembering to take a photo - oops! I was definitely excited for this dish, as one of my favorite breakfast foods is waffles.
Crispy and soft, sweet or savory, waffles are probably the most versatile breakfast food out there.
The pecans and the maple syrup are what really brought this dish together, but some chocolate chips would have made it perfect. All-in-all, it was delightful.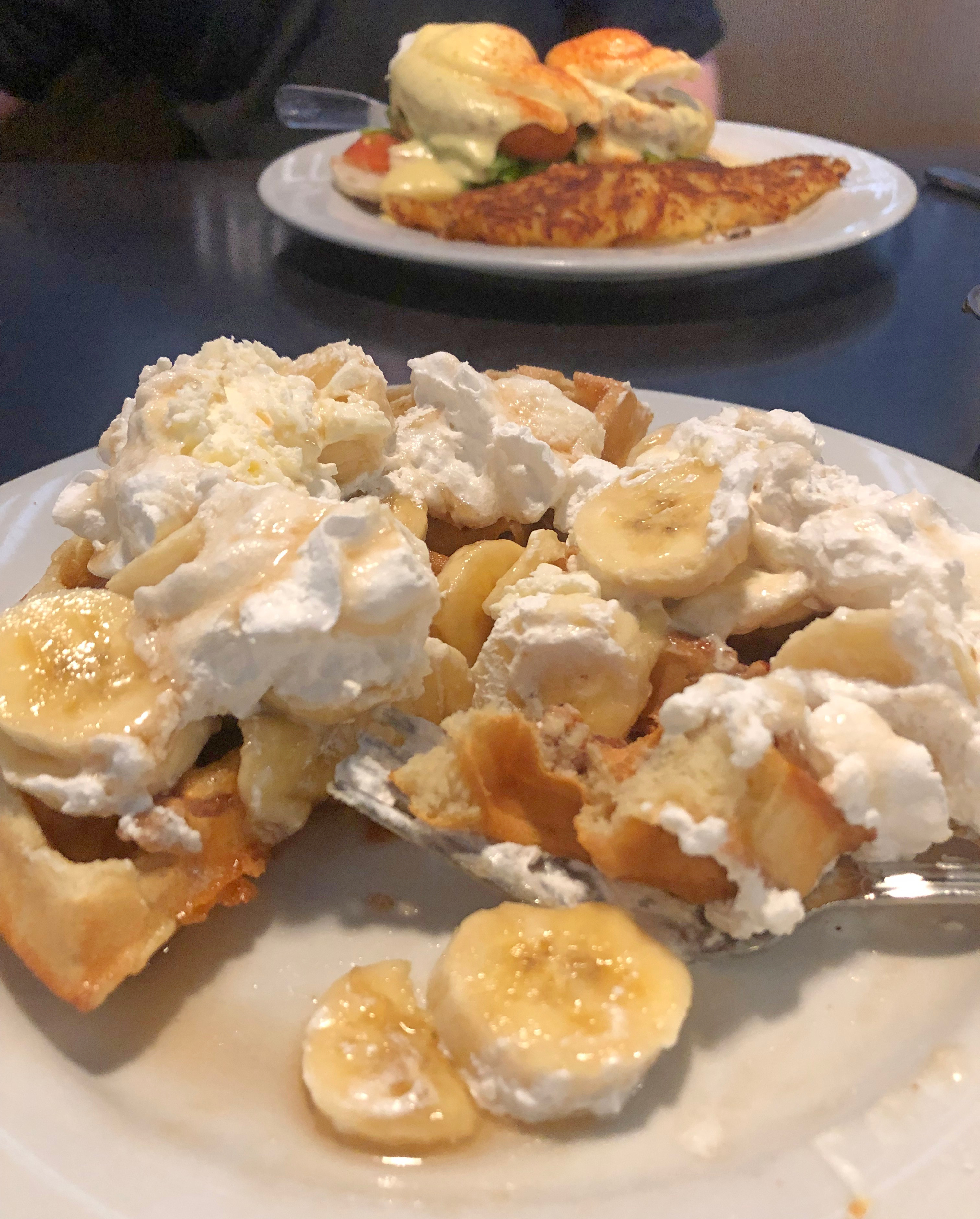 After all is ordered and eaten, I highly recommend you pay The Mimosa House a visit for your next brunch date.
In addition to their waffles and egg benedicts, they also have omelettes, crepes, pancakes, scrambles, burritos, breakfast skillets, and more - and that's just the breakfast menu!
Tell them we sent you and let us know what you ordered :) Who knows? Your review may just show up on our blog.
---


Want to browse merchants in the Folsom Parkway Center?
---
Emma Eldridge is the Community Manager of Folsom-based technology company Locable and is excited to be working with the Parkway to share stories that make Folsom unique, and pretty much all-things-local.