Bagels, Pastries, and More! A Review of Posh Bagel at 25055 Blue Ravine Rd, Suite # 110
---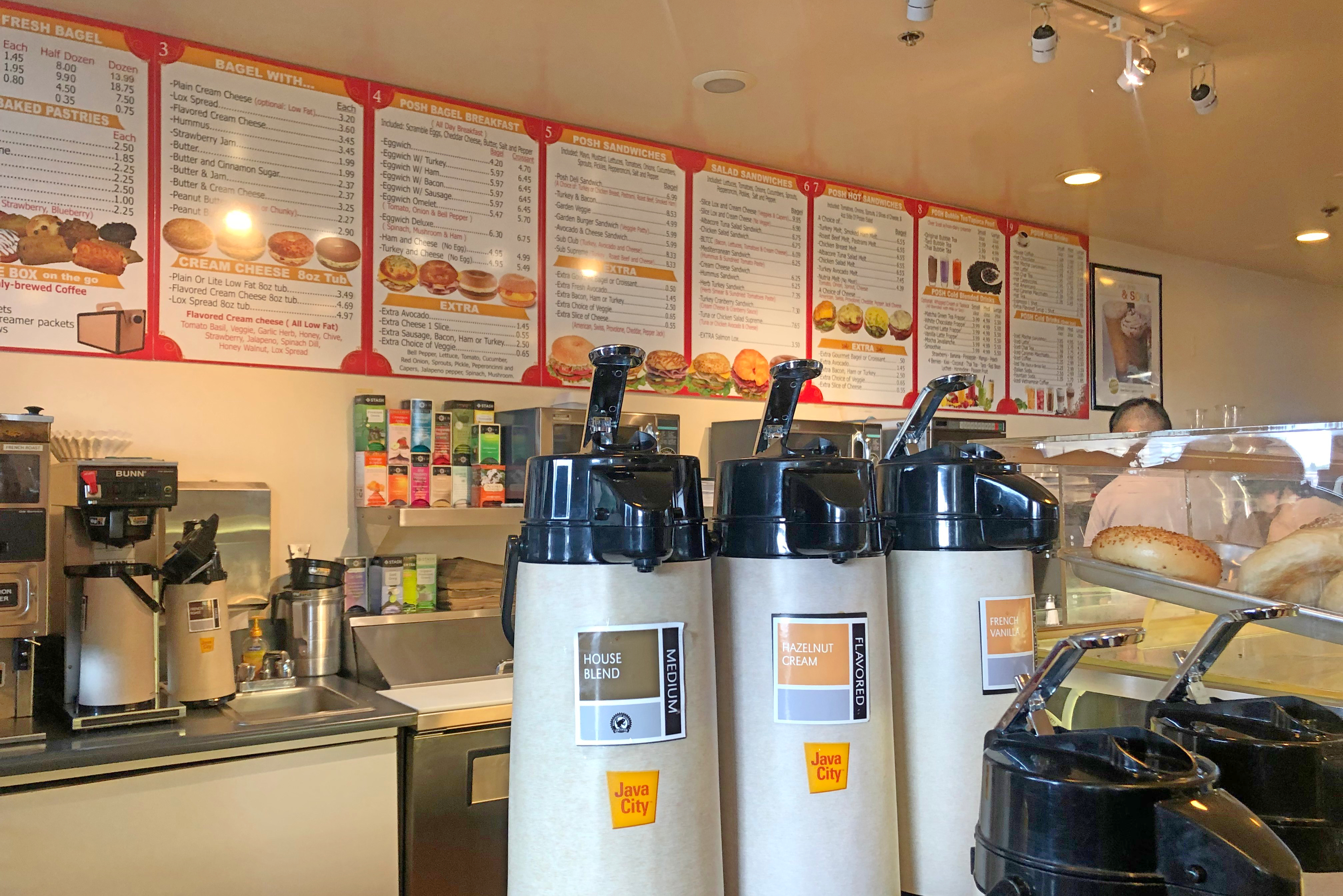 We're pleased to include Posh Bagel in our Food & Drink Series.
We're visiting all of the delicious eateries in the Raley's at the Parkway Center and sharing our culinary adventures with you so you can then try them out for yourself. We encourage you to share these reviews and then get to eating!
Locable's Emma Eldridge paid a visit to Posh Bagel at 25055 Blue Ravine Rd, Suite # 110 in Folsom.
Bagels, Smoothies, Coffee, Bagels, Pastries, Salads, Shmears, and Bagels - oh my!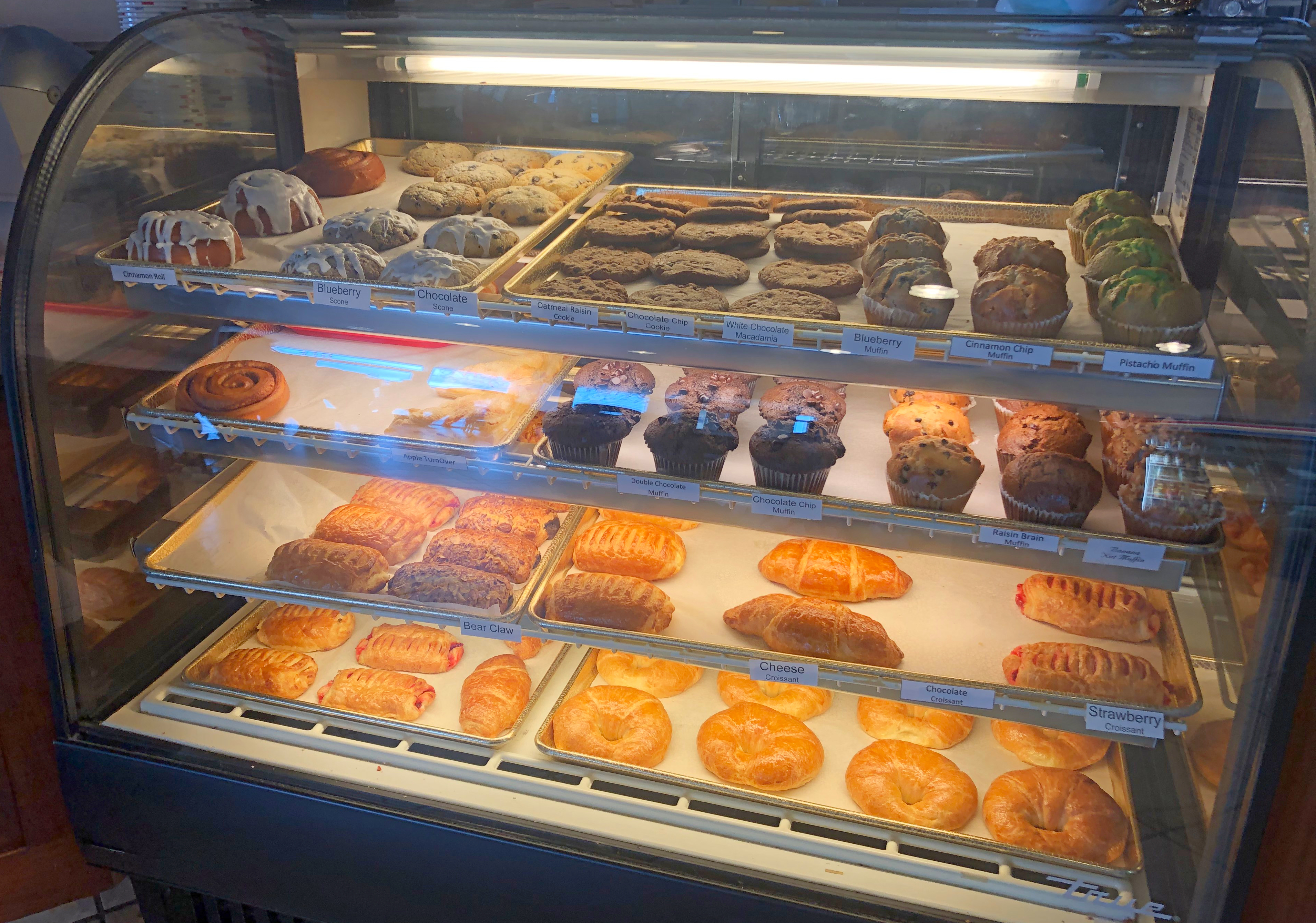 I've always heard great things about Post Bagel and I finally decided to check them out.

My boyfriend and I do monthly date days and we like to start the day off with breakfast and coffee. Lucky for us, Posh has both.
When we got there, there was a line out the door. We were concerned it would be a long wait, but ended up ordering within just 5 minutes of arriving.
The first thing we noticed when we entered Posh was all of the numerous products they offer. They have an extensive menu of bagels (pizza bagels, breakfast bagels, sandwich bagels, hot bagels...), smoothies, coffee drinks, bottled drinks (juice, soda, tea...), chips, pastries (donuts, croissants, bagels, cookies...), and more...
The number of options was a little overwhelming - in the best possible way - and I found my stomach growling more and more as we made our way to the front of the line.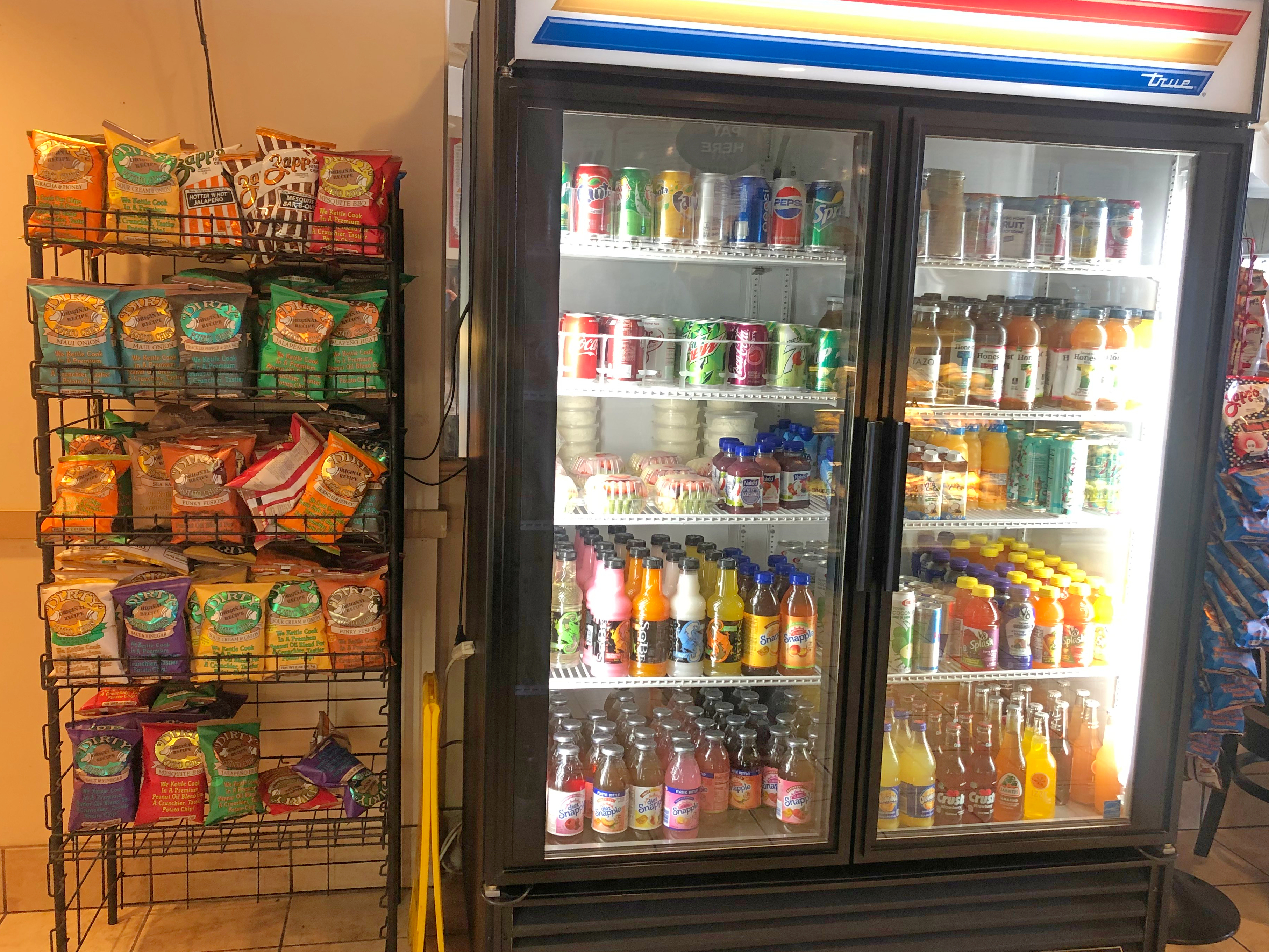 Coffee Time!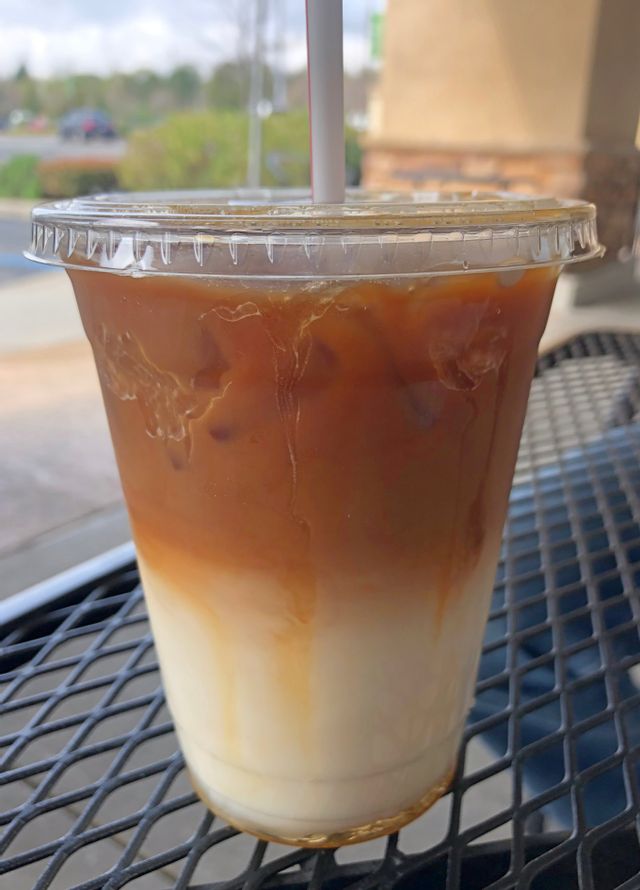 For coffee, I prefer to be a little adventurous, whereas my boyfriend prefers his coffee plain.
I tried their Iced Vanilla Honey Macchiato and he had their black hazelnut coffee. I enjoyed my drink immensely! It was flavorful and rich. The hazelnut coffee was also delicious, even without the cream and sweetener ;)
Towards the end of my drink, I found it to be just a tad bit too sweet, but when I mixed it with the rest of the black coffee, it was perfect.
Bagel Sandwiches = FTW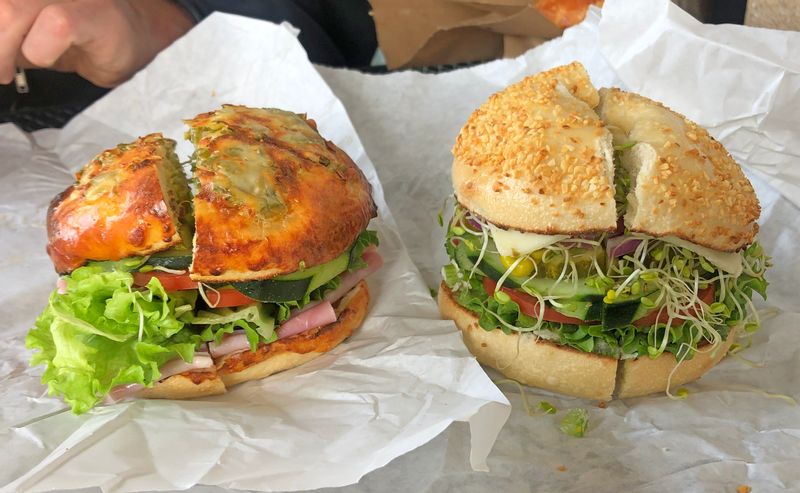 For the main meal, we decided to do something a little different from the typical breakfast fare. Don't get me wrong, the breakfast options looked AMAZING, but we were feeling a little more "lunchy."
At Posh Bagel, you can order any kind of bagel (breakfast, pizza, and so on) at any time of day. Definitely a welcomed discovery.
We got the Posh Deli Delight Sandwich on the cheddar jalapeno bagel with ham and all of the veggies and the Chicken Salad Sandwich on the garlic bagel with all of the veggies. Both came sliced, which made them easy to share.
Both were DELICIOUS, filling, and pretty to boot. 
Pastries - Part of A Complete Breakast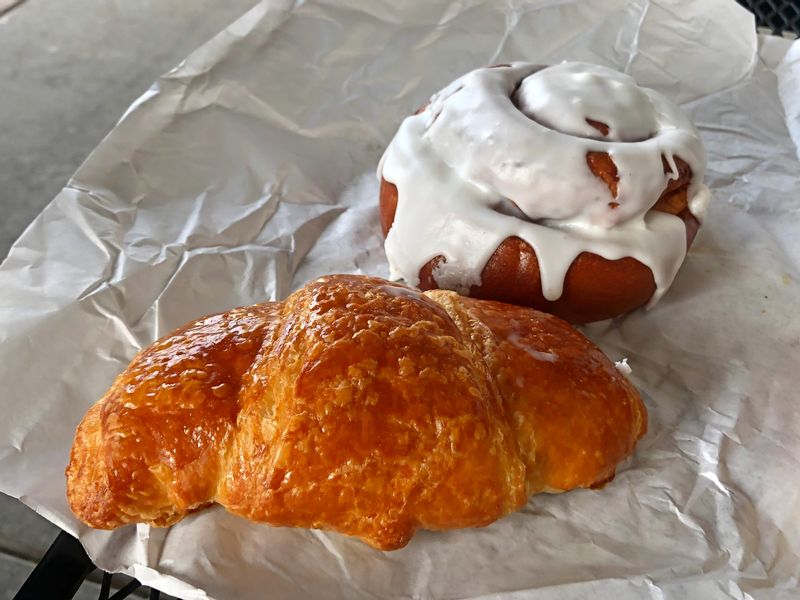 To finish off our breakfast, we shared the Cinnamon Roll and the Chocolate Filled Croissant - yum!
The only thing that would have made them perfect would be to have them warmed up a bit, but delicious either way, and they pair perfectly with coffee, iced or hot.
Everything was delicious, the service was fast, the prices were extremely fair, and the options were endless.
We will definitely be back and we highly recommend you head on over to Posh Bagle!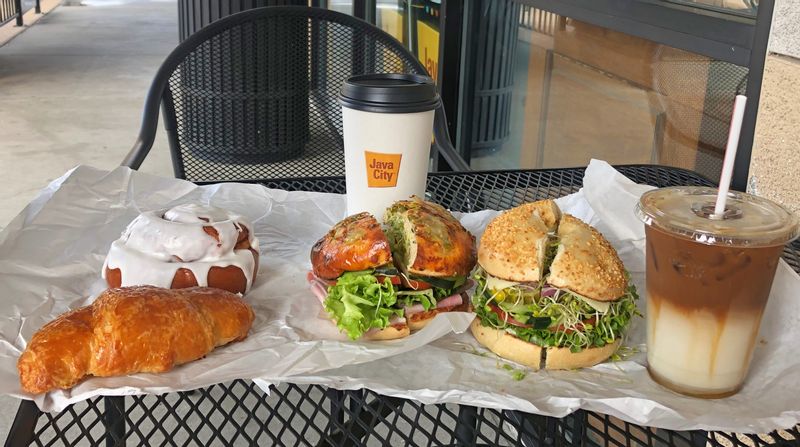 Want to browse merchants in the Folsom Parkway Center?
---
Emma Eldridge is the Community Manager of Folsom-based technology company Locable and is excited to be working with the Parkway to share stories that make Folsom unique, and pretty much all-things-local.