Sandwiches, Pastries, and Coffee! A Review of Lucille's at 25055 Blue Ravine Rd #100
---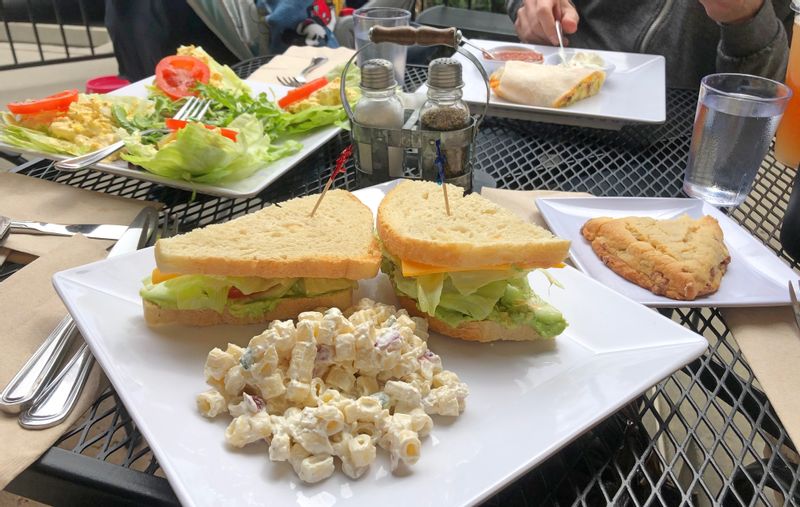 We're pleased to include Lucille's Coffee Hops & Vine in our Food & Drink Series.
We're visiting all of the delicious eateries in the Raley's at the Parkway Center and sharing our culinary adventures with you so you can then try them out for yourself. We encourage you to share these reviews and then get to eating!
Locable's Emma Eldridge paid a visit to Lucille's Coffee Hopes & Vine at 25055 Blue Ravine Rd #100 in Folsom.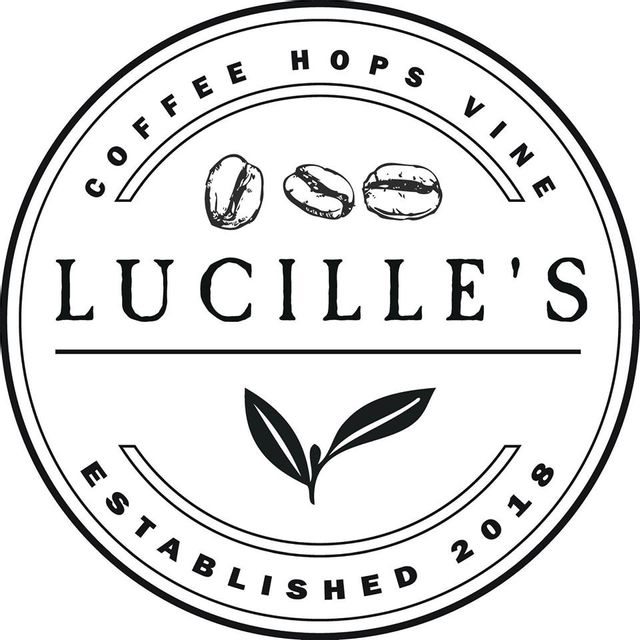 After hearing all of the amazing things about Lucille's, I finally checked them out!
I know, I know, I'm late getting on the Lucille's train, but I'm all on-board now.
My sister and brother-in-law joined me in trying them out for lunch. I often like to bring guests with me when I do these reviews because 1) dining company is nice 2) it's fun to try a variety of dishes :)
Breakfast Burrito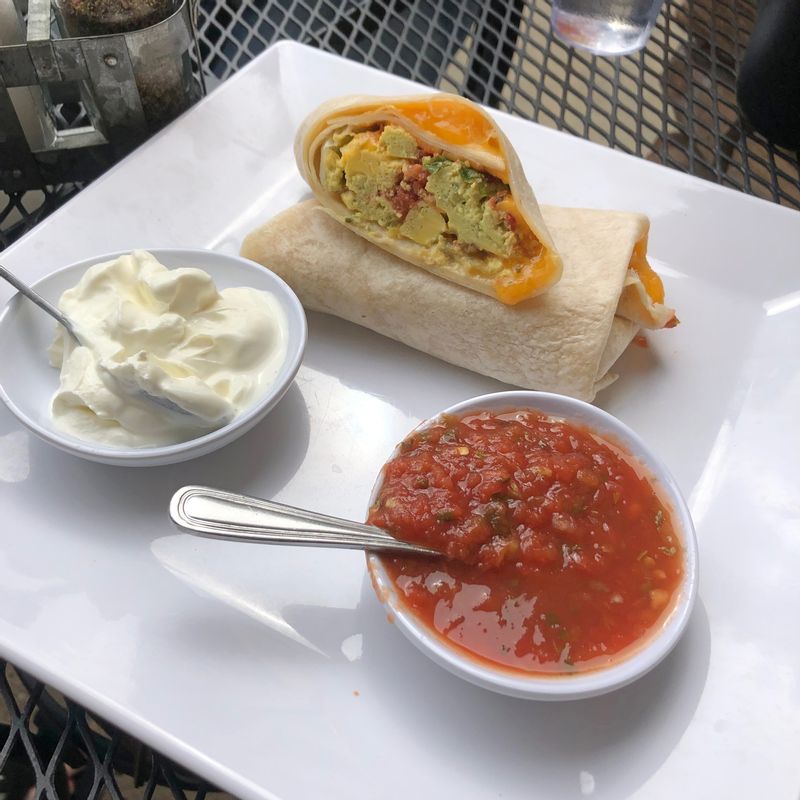 My brother-in-law went for the Breakfast Burrito and it paired perfectly with the salsa and sour cream. The only bummer for him is that he wanted more of it!
It was packed with eggs, avocado, cheese, and more salsa - a winning combination for sure! It was a little explosion of flavor with every bite.
Egg Salad Sandwich (Lettuce Wrapped)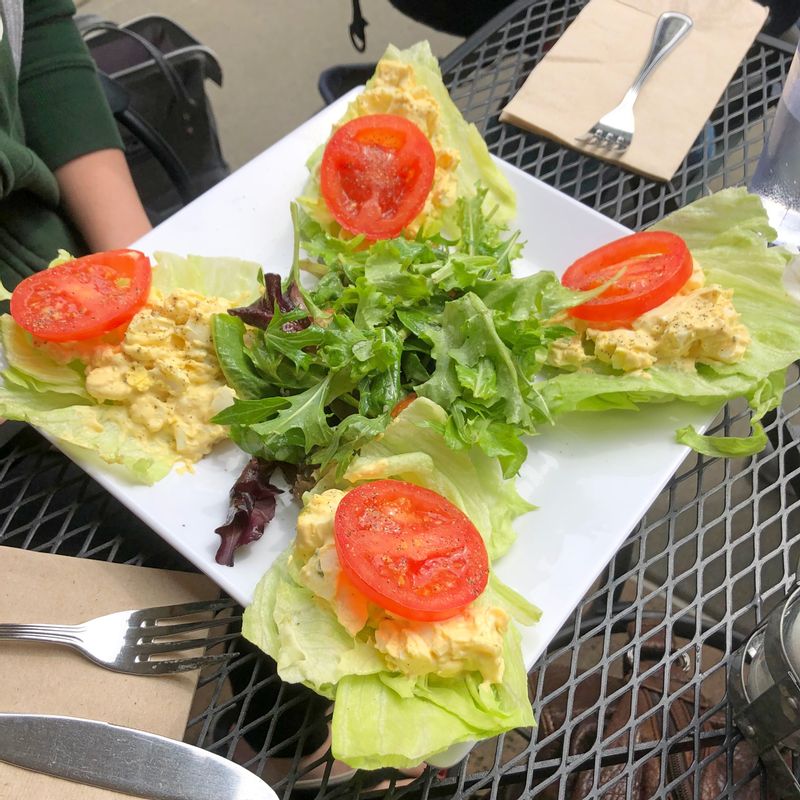 My sister has been doing the Keto Diet (and she has a gluten intolerance) for the better part of a year so she went with the Egg Salad Sandwich, but in true Keto style, she opted for their lettuce wrap (wheat or sourdough are the other options) and chose the mixed greens with champagne vinaigrette as her side.
She LOVED it. She said it was super flavorful, filling, and she loved how fresh and ripe the tomatoes were. Plus, isn't the presentation gorgeous?
The Veggie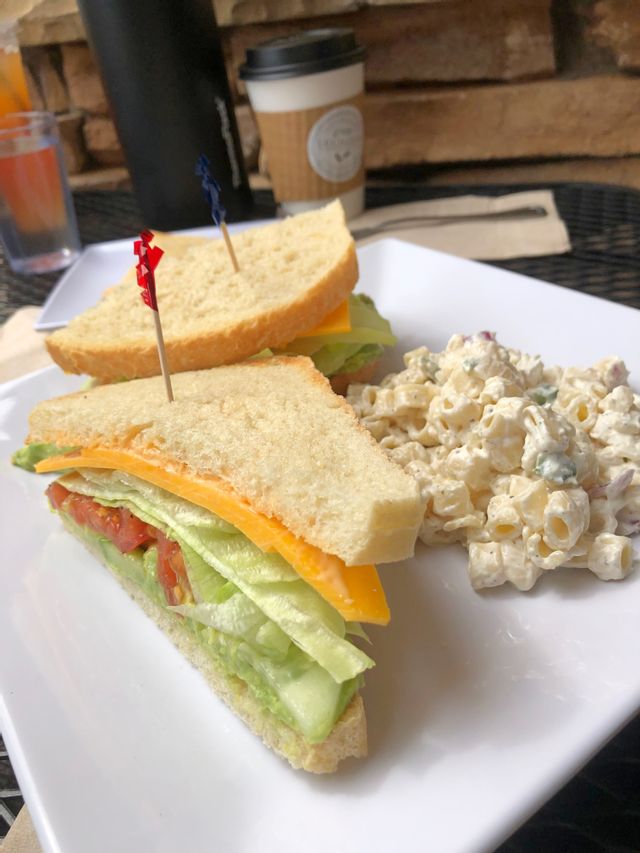 As for me, I went with the veggie sandwich with sourdough bread and opted for Shane's famous macaroni salad as my side.
It featured cheddar cheese, avocado, cucumber, tomato, lettuce, and roasted red pepper aioli. Yum, yum, yum!
The avocado and aioli made this sandwich shine, although I could have used a bit more of the aioli, but other than that it was delicious.
Also, make sure you get the macaroni salad. It's not a suggestion. You must get it. It's that good.
Come for the food, stay for the coffee & pastries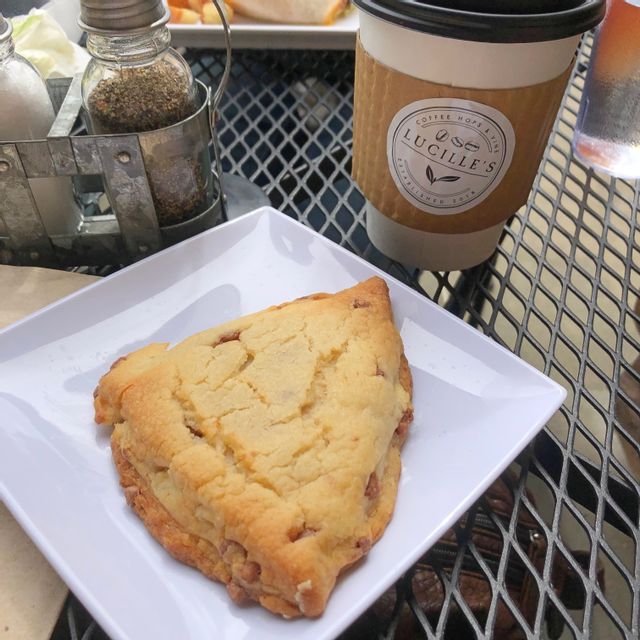 No meal is complete without a little something sweet, right?
While there were MANY pastry options, I went for the apple cinnamon scone and it may have been my best decision of the day. Warm, soft, luscious, little bits of apples and cinnamon - perfection!
The white mocha I got was rich, the perfect level of sweetness, and paired beautifully with the scone.


For those with food sensitivities: they also have quite a few vegan options on the menu (such as the vegan chili) and gluten free options (such as Pushkin's granola).
Also, we found out that they frequently feature items from Love + Flour Bakery, a bakery that specializes in vegan and gluten free desserts. They had already sold out by the time we got there, but they gave my sister the hook-up for the next time they would have their items in stock.
Verdict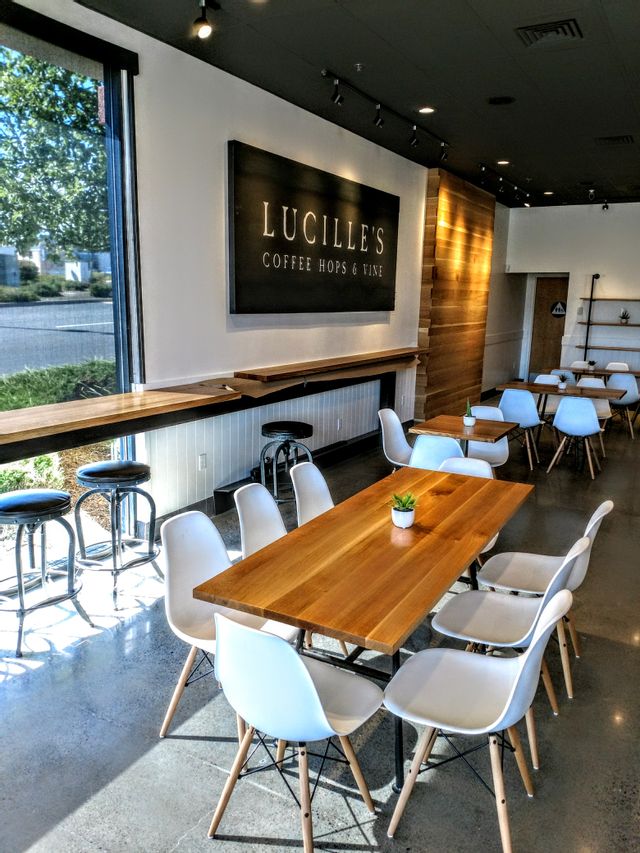 I highly recommend you get yourself over to Lucille's. Pastries galore, diverse menu, and, as their name suggests, they also have hops and wine!
For those of you looking for a place to hang out, get coffee, or maybe get some work done, the look and feel of shop is modern, high-end, and incredibly comfortable. We ended up eating on the patio (it was a beautiful day), but we waited for a bit inside and LOVED the chairs.
It's such a treat that our area now has such a cool high-end coffee, hops, and wine shop!
---


Want to browse merchants in the Folsom Parkway Center?
---
Emma Eldridge is the Community Manager of Folsom-based technology company Locable and is excited to be working with the Parkway to share stories that make Folsom unique, and pretty much all-things-local.