Ravioli, Calzones, Stuffed Mushrooms - Delizioso Italian Dishes! A Review of Strings Cafe at 25035 Blue Ravine Rd, Suite 120
---
We're pleased to include Strings Cafe of Folsom in our Food & Drink Series.
We're visiting all of the delicious eateries in the Raley's at the Parkway Center and sharing our culinary adventures with you so you can then try them out for yourself. We encourage you to share these reviews and then get to eating!
Locable's Emma Eldridge paid a visit to Strings Cafe of Folsom at 25035 Blue Ravine Rd, Suite 120 in Folsom.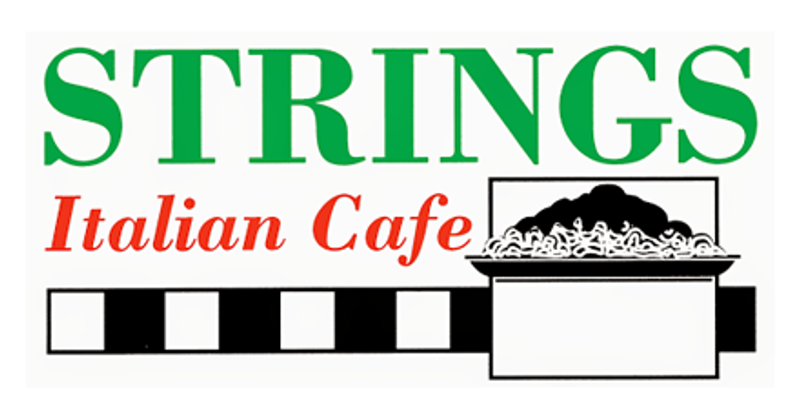 Pasta, bread, and salad are one of those amazing food combinations that leave you feeling full, relaxed, and a little bit nostalgic.

Am I right?
As a kid, one of my favorite meals was pasta - ravioli, fettuccine, lasagna, you name it. It was usually made on family game nights and birthdays, hence the nostalgia factor :) 
It's been quite a few years since I've been to Strings, so I was excited to visit once again and experience some fond childhood memories.

Cheesy Bread & Salad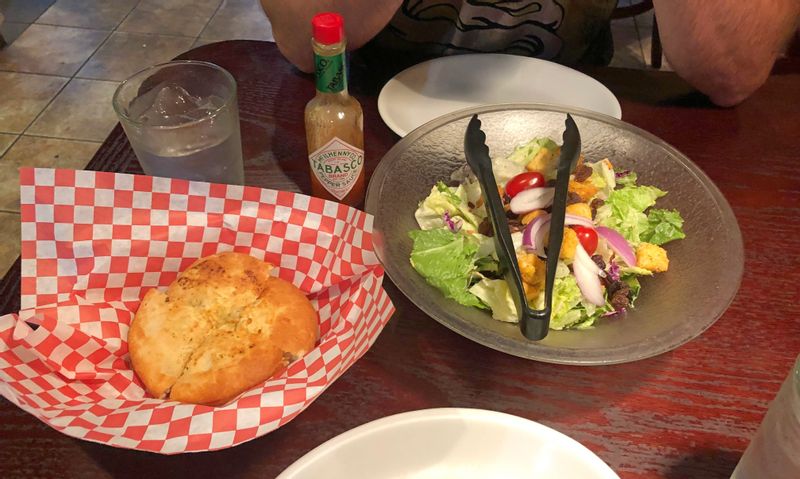 So simple and yet so yummy! I could have been completely satisfied with just the bread and salad, they're that good.
I'm not sure exactly what kind of dressing is on the salad, but the combination of it with the croutons, carrots, raisins, and onions is divine.
Salad-y Goodness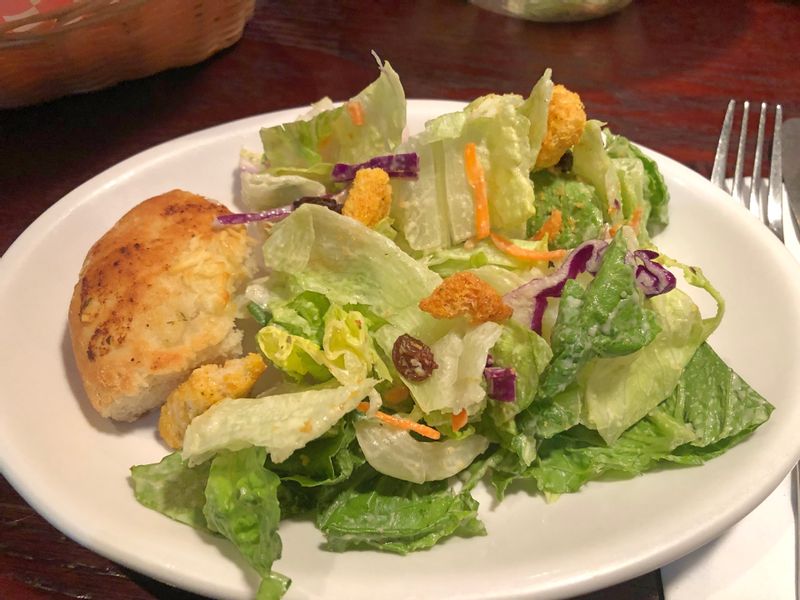 Appetizer: Stuffed Mushrooms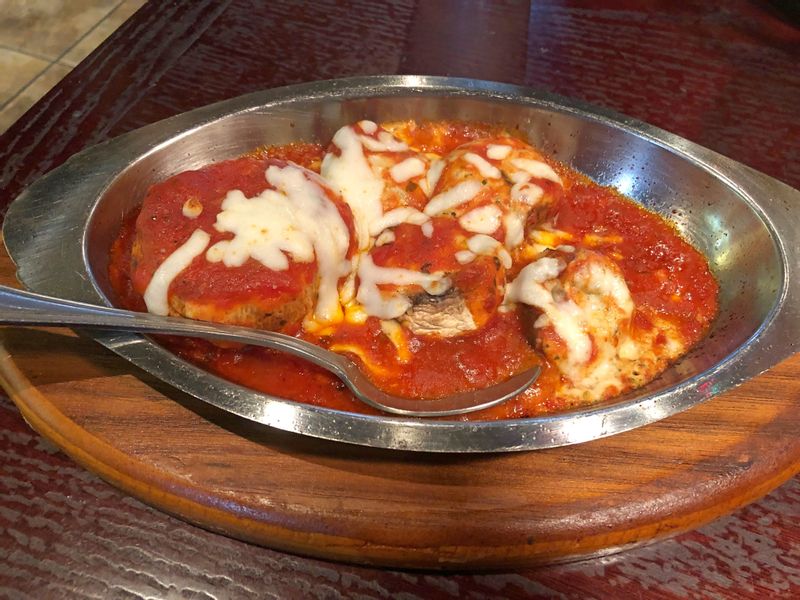 The picture doesn't do them justice, but these mushrooms were delicious!
My only notes: I could have used more cheese on top and one or two more mushrooms. Other than that, they were flavorful, cheesy, and the tomato sauced paired perfectly with them.
Artichoke Ravioli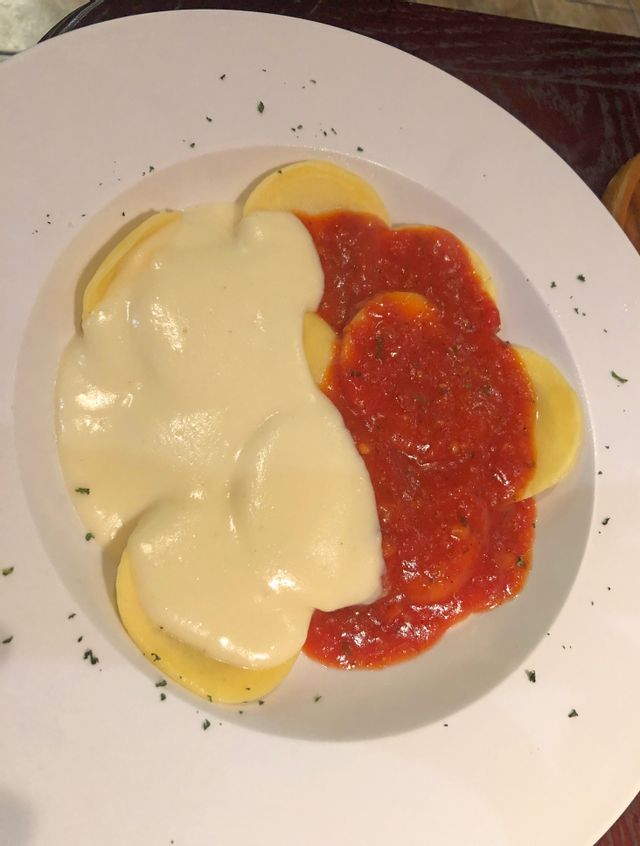 Cheesy sauce + tomato sauce = perfection
This dish was nostalgia on a plate and I loved it! The artichoke flavor could have been more pronounced, but this dish was happily gobbled up by my dinner date and I :)
Mmmhmmm...so good!


Meat Lovers Calzone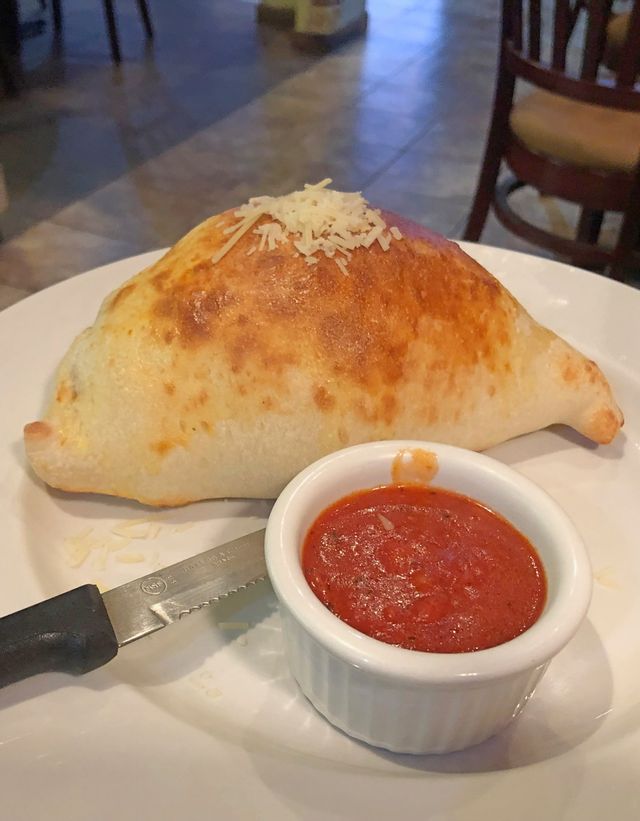 The pièce de résistance was this guy.
Meatballs, Italian sausage, pepperoni, and Italian cheeses in a flaky, dense crust with a zesty red sauce - a truly winning combination 
It was the perfect ending to our meal and left us feeling full.

Verdict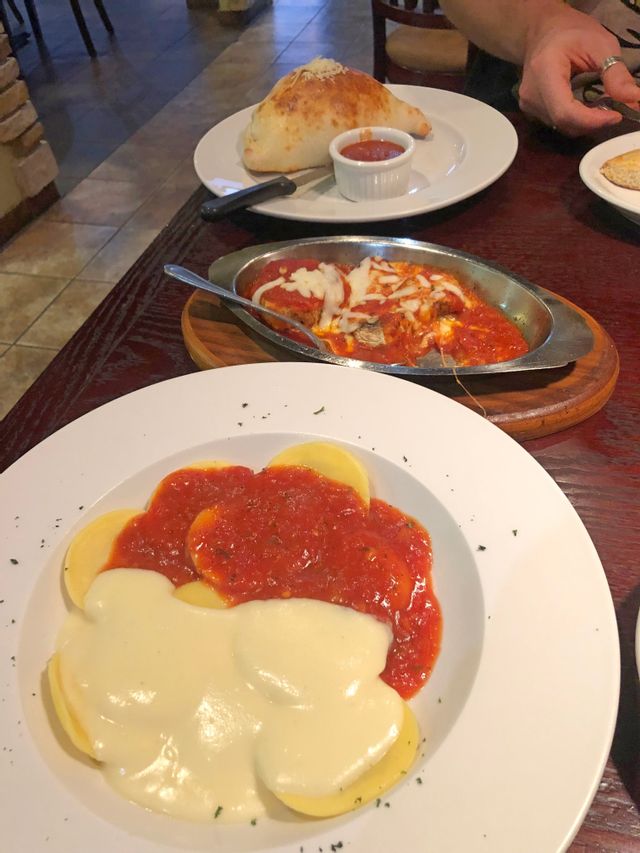 Delicious, filling, and nostalgic food in an intimate Italian cafe setting. 
We had more "carby" options (no regrets), but they also have chicken dishes, zoodles, soups, salads, and seasonal offerings; a little something for everyone.
Take a trip to Strings Cafe this weekend - you won't regret it.

---


Want to browse merchants in the Folsom Parkway Center?
---
Emma Eldridge is the Community Manager of Folsom-based technology company Locable and is excited to be working with the Parkway to share stories that make Folsom unique, and pretty much all-things-local.