Burgers, Fries, and a Salad! A Review of Folsom Tap House at 25005 Blue Ravine Rd, Suite 140
---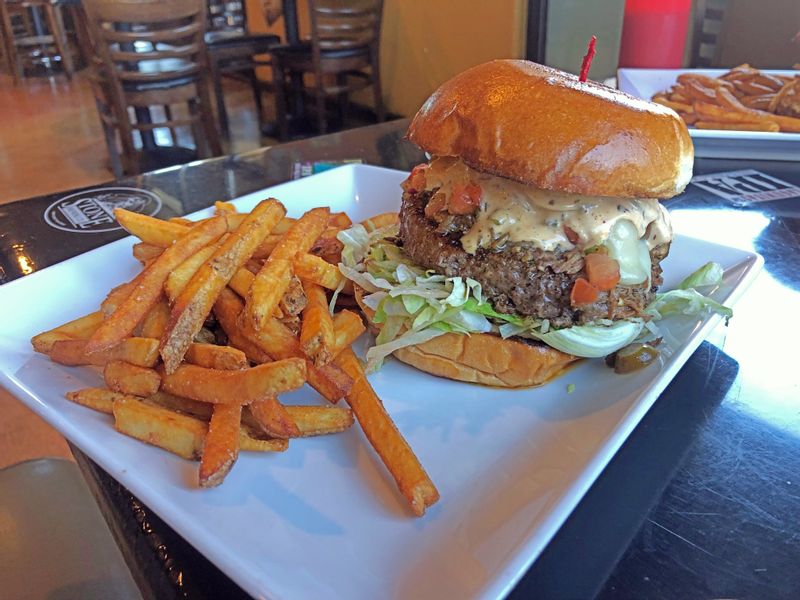 We're pleased to include Folsom Tap House in our Food & Drink Series.
We're visiting all of the delicious eateries in the Raley's at the Parkway Center and sharing our culinary adventures with you so you can then try them out for yourself. We encourage you to share these reviews and then get to eating!
Locable's Emma Eldridge paid a visit to Folsom Tap House at 25005 Blue Ravine Rd, Suite 140 in Folsom.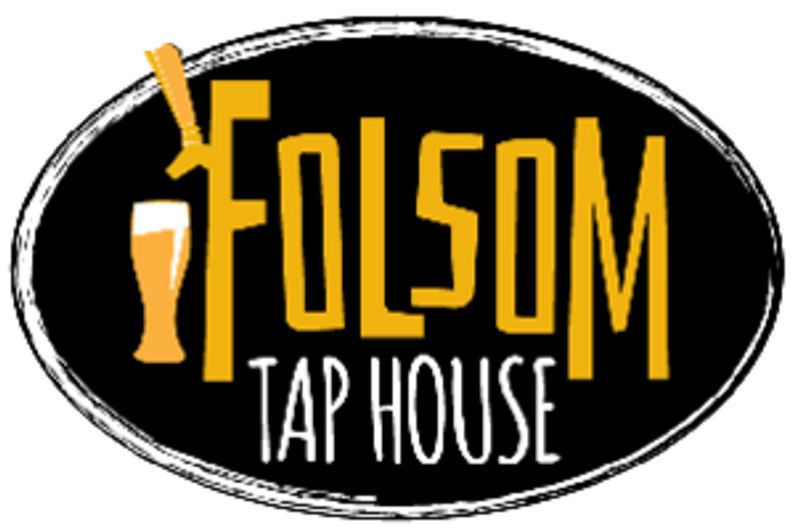 Can you believe that I've lived just minutes away from Tap House for 10+ years and I've never paid them a visit until now? I know, I know - I've been seriously missing out.

One of my favorite foods is burgers, another is fried calamari, and I absolutely love salads, so I truly hit the trifecta here.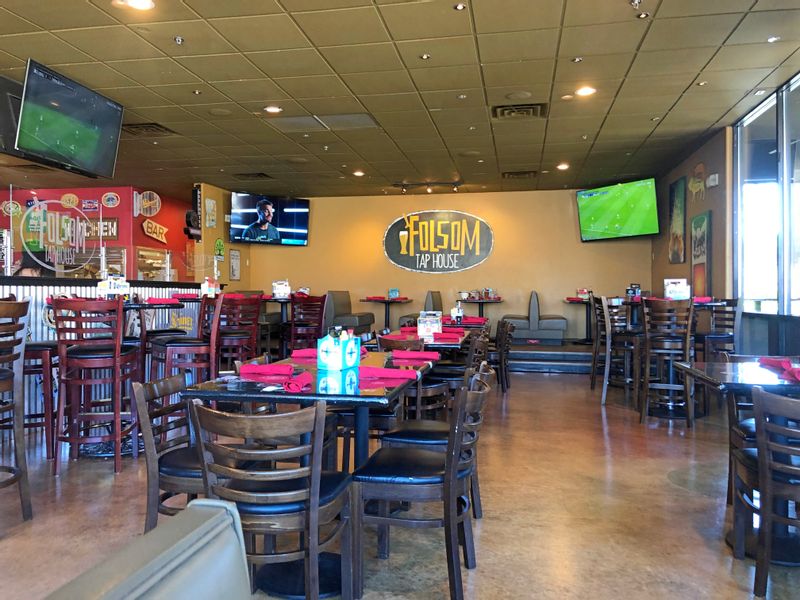 Here in Sacramento it can get HOT in the summer and it was no different on the day we went to lunch at Tap House. The AC was cool, refreshing, and comfortable - a welcomed break from the hot day.
We happened to arrive just after the lunch rush, so it was almost like we had the place to ourselves. It was nice to be able to look around and check out the place without accidentally making awkward eye contact with people around us, haha.
What I noticed about Tap House is that everything matched/fit together. The colors were complimentary, the decor on the walls (various brewery logos and signs) and tables, and the tvs throughout the restaurant were all well matched with what Tap House is.
The theme was consistent throughout - " casual (and comfortable) neighborhood bar and grill.
Fried Calamari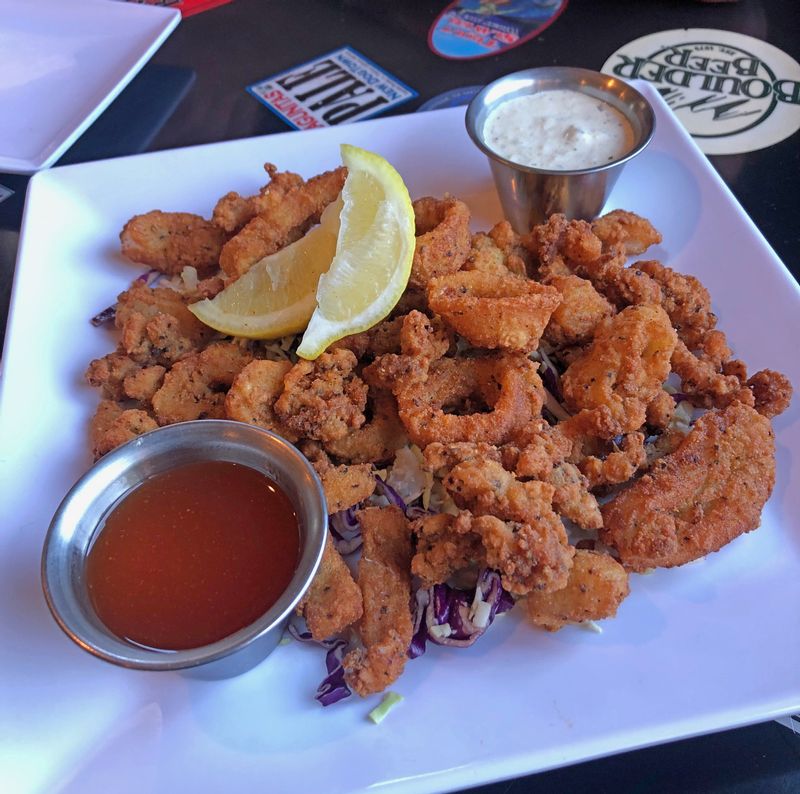 Deep fried, salt & Pepper panko crusted tubes & tentacles served with a ginger-orange and roasted green chili sauce.
"Delicious" just doesn't seem to encompass just how good this dish was. Seriously mouthwatering. 
I could have used a little more for the price of $14.95, but all is soon forgotten once you take your first bite of the tender and flavorful little squid - YUM!
My favorite sauce was the ginger-orange. It was different than what is usually served with calamari and it paired perfectly with the squid.
Mixed Green Salad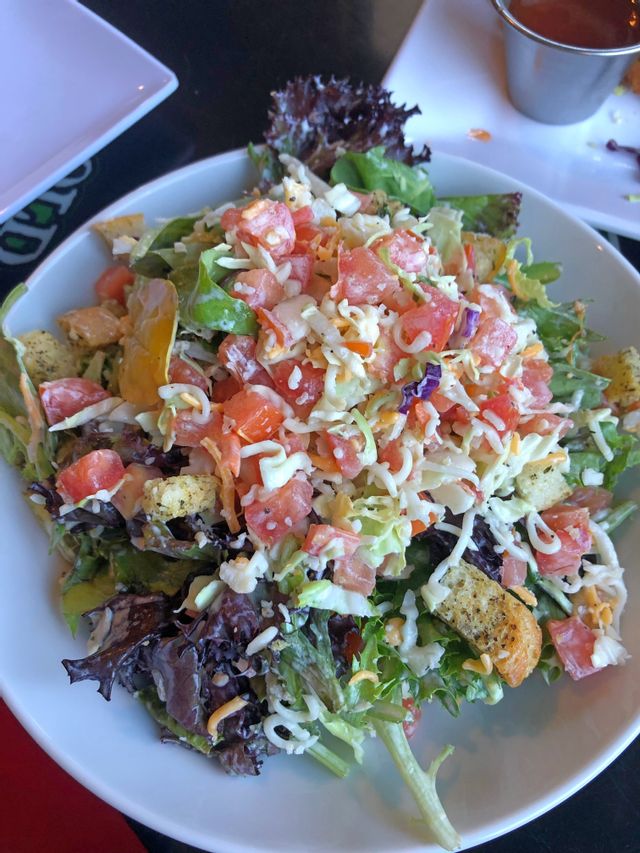 I don't know about you, but I always like having something a little cool, fresh, and crisp with my meal, so I will usually get some kind of side salad when I go out.
This was quite the hefty side salad and it was jam packed - spring lettuce, tomatoes, cheese, onions, cabbage, and croutons. 
This side salad didn't feel like an after thought or something just thrown together (as they usually do) - it felt like it got the same kind of attention an entree gets. 
It was truly the best side salad I've ever had with a meal.
Baja Burger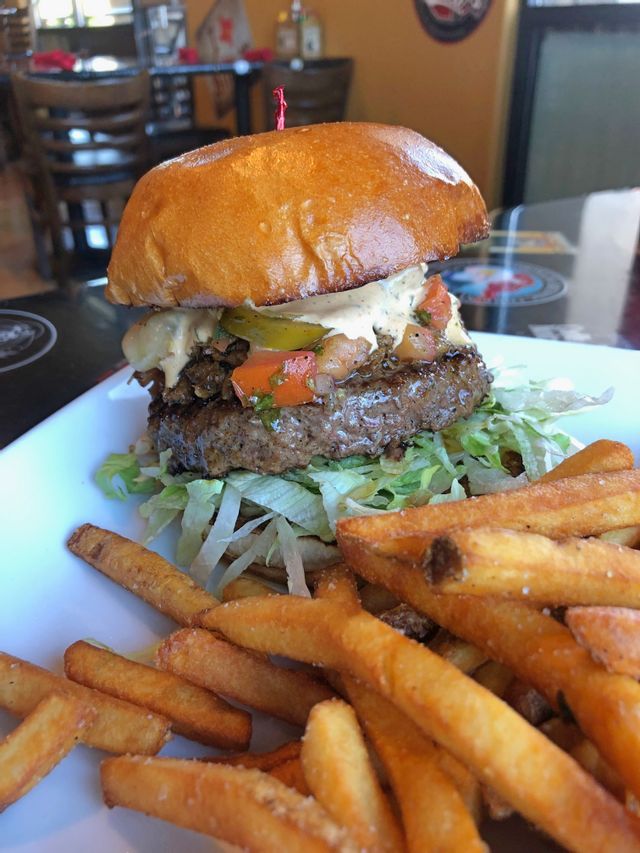 Topped with garlic aioli, house carnitas, pepper jack cheese , pico de gallo, jalapenos and lettuce.
These burgers were two of the juiciest burgers I have ever had in my life. Every bite was an explosion of flavor.
We didn't really need ketchup for our fries; we just dipped them into the burger juices.
If you don't like spicy, this may not be for you, but we love spice and it was PERFECT and not at all overpowering.
The fresh lettuce as the perfect balance with the richness of the burger, carnitas, and aioli.
Black and Bleu Burger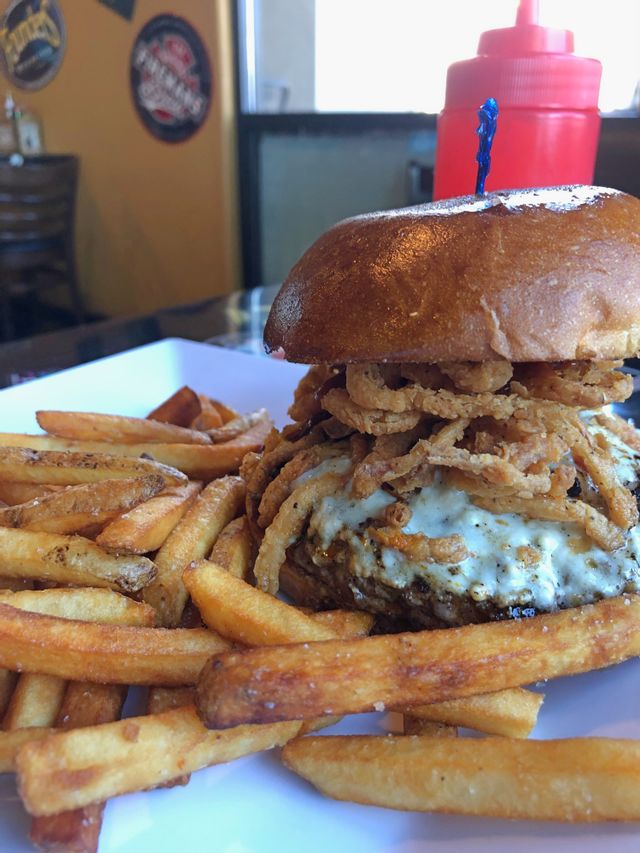 With Gorgonzola and blue cheese melted and topped with crispy onions and BBQ sauce.
I've never been one for a black and bleu burger, but on this day I decided to be a little adventurous, and what a great decision that ended up being.
The cheeses were strong, but not overpowering and when mixed with the bbq sauce they were the perfect balance.
I'm also a sucker for onion strings and these strings were fresh and super crispy.
I give our meal and experience at Folsom Tap House a 5 out of 5. If you're like me and haven't gone yet, than you need to fix the problem pronto.
---


Want to browse merchants in the Folsom Parkway Center?
---
Emma Eldridge is the Community Manager of Folsom-based technology company Locable and is excited to be working with the Parkway to share stories that make Folsom unique, and pretty much all-things-local.